Introduction
Free article generators online are possible nowadays due to advances in AI (artificial intelligence) technology. In recent years machines have learned to generate correct snippets of English.
Based on what it has learned from reading the web, the algorithm can produce related articles on a specific topic and convincingly answer some common questions.
After decades of slow progress in teaching machines to understand the meanings of words and sentences, machine learning has made some promising advances.
Startups are rushing to capitalize on AI's growing language skills.
The advent of artificial intelligence programs that use language in useful ways has created tremendous opportunities in content creation.
All sorts of things can be built on top of it, such as intelligent e-mail assistants, programs that write useful computer code, and systems that generate Marketing Copies, to name a few.
Therefore free article generators online are the need of the hour. I am going to provide details of some article generators which you can use for your article or post creation.
What is an article generator?
There are many Artificial Intelligence-based SaaS (software as a service) and downloadable products available that generate articles online.
We generally call them article generators or ai article generators or gpt3 article generators (since most of them nowadays are based on gpt3 technology from OpenAI) and some of them are free to use.
AI Article generators write articles for you and will also help in generating other content like sales copy, ad copy, email content, blog heading suggestions, etc.
AI content generation is becoming a reality and has started to gain a place in the plans of content marketing teams. They are using the leverage AI gives them in the content creation process to the actual writing itself.
For the last few years, many AI solutions have come up to help content marketers tackle tedious tasks, such as keyword research, content optimization, and many more. These solutions have freed up many hours for content creators and SEO teams.
Why do we need an article generator?
An efficient content marketing strategy requires you to create a lot of content on a regular basis. Search Engines love sites that have a lot of content and coming up with unique articles is not easy. Also, writing articles is a time-consuming task.
AI Article generators online save you time. These tools can analyze data faster than humans. They can instantly generate articles. Apart from that, they work 24/7, so you can literally craft content anytime.
Also, imagine how convenient these AI article generators are. If you need bulk content, such as lots of blog articles, AI article generators or AI copywriters handle these jobs for you efficiently. Due to that, you're free to focus on more demanding tasks like lead generation and sales strategy development.
After all, free article generators online can save you from the infamous "writer's block" that writers experience at some point in time. So if you need help brainstorming ideas or generating any content, an AI article generator can help you get going again.
Bloggers and authors can use these tools to shorten the writing process and create high-value content quickly.
Many companies are already using AI-based tools or content generators to produce lots of high-quality content on a daily basis.
How can I create a free article?
I am mentioning here some best free article generators or free blog content generators to create articles free of cost. Though there are paid ones too.
Generally, the articles created by these article generators will not be in ready-to-use form. The content is generated from the content available on the internet globally. Consider it as the first rough draft and then you need to make them unique by rephrasing them.
The mentioned tools are unique article generators present online but not for free. They will charge a price in some or the other form to generate unique content.
Rytr lets you write more than 20 content types like emails, blogs, ads, and social media posts, etc. Rytr can create original, engaging copies for you within a few seconds. It supports more than 15 languages and 20 voice tone types to provide granular control over the output quality.
To generate content just select the use case, choose language and tone, and at last add some input text. Rytr just turns that into high-quality content. You can keep on generating more and more content till you're satisfied and have got enough content.
Rytr has a free plan where you can generate 5000 characters per month.
Article Generator is an online content generator developed to help those who want to create fresh content for any purpose, whether it's for your website, SEO, blog, school or college, etc.
To generate content all you have to do is provide the keyword and click generate articles and it will display relevant content related to your keyword within seconds.
It's a completely free tool, only if you need to create unique content, you need to purchase a premium key.
The Article Generator tool from SEO Magnifier is a free-to-use online article generator that scrapes the web and generates content in a short amount of time. This tool can generate any number of articles.
This tool can generate content in bulk to help content marketers with web 2.0 requirements.
After building an article you can remove plagiarism from your content using plagiarism remover online for free.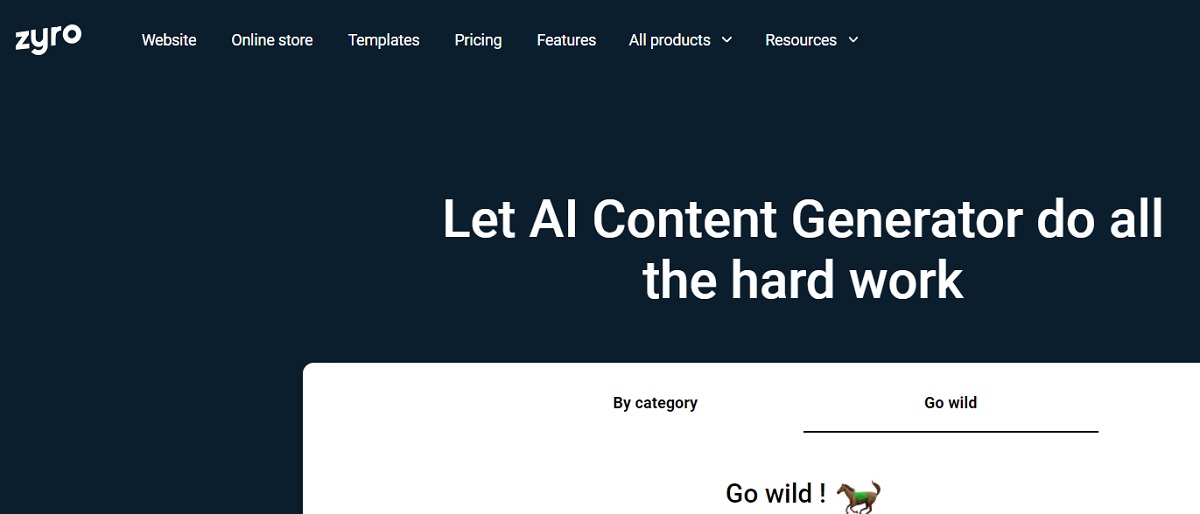 Zyro's AI content generator actually reads a lot of text from each industry, then trains itself to write content that is similar to it.
This makes sure that the text generated follows the best online copywriting and SEO practices, whether its blog or any other SEO content.
Zyro's AI Content Generator is a free tool.
ArticleCreator is the SEO article generator tool to generate SEO-friendly articles from keywords. It fetches articles from various content sources like Bing, Yahoo, or Google News and creates one for you.
It's completely free to use, just enter your keyword and click the submit button, you will get the articles in seconds.
Conclusion
You can now use AI-based tools or article generators to produce rough first drafts and rephrase your content, making sure that your content is highly engaging and every word provides value to your readers.
From the above-mentioned best free article generators online choose your favorite, and let them do the hard work for you.
If you want me to answer "What is the best article generator?" I'll say use them to find your best.
I have not come across any free article generator software which can be downloaded.
Artificial intelligence has already revolutionized the digital marketing and publishing landscape, and independent bloggers and authors can use this to their benefit.
In case you are looking for WordPress themes for blogs, you may find my article on the best WordPress themes for blogs interesting.