What is Web Hosting?
Web hosting is a service that lets you publish your website online to make it accessible to people. When you sign up for this service, your website uses rented storage on a server to store all its files and data.
In other words, web hosting is actually renting or buying space to house a website on the internet or world wide web. Website content files need to be housed on a server to be viewed online.
A server is a computing machine where your web hosting service provider stores the files and databases needed for your website.
When a user tries to visit your website by entering your web address (domain name) in the browser, the domain name points him to the files stored in the webserver and then they can view your website.
Types of Web Hosting Services
Lots of people ask "what are web hosting services?". In this section, I am going to provide details of web hosting services.
If you're planning on creating an online presence, reliable web hosting is a must. There are lots of web hosting companies available today providing varieties of web hosting services.
Their hosting services range from very cheap with limited options meant for beginners to expensive services meant for businesses. 
The type of service you choose will depend mainly on how you plan to use your website and how much budget you have allocated for hosting.
Choosing the right hosting service implies you have the required allocation of resources to keep your website load faster for your visitors.
The main types of web hosting services are explained below :
Shared Web Hosting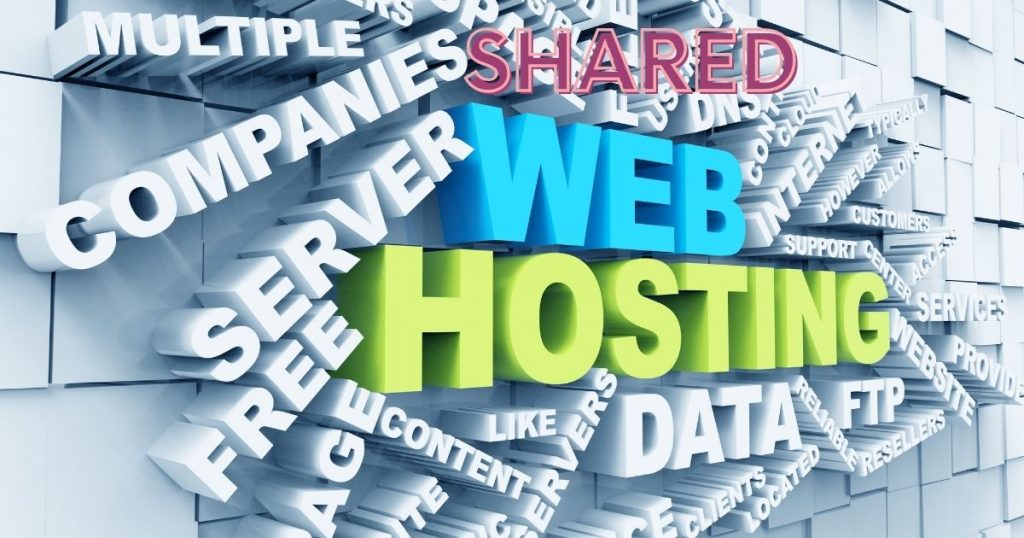 In shared web hosting, all domains or websites share the same server resources, such as RAM, CPU, etc.
It is like renting a workstation in a co-working space with all the modern facilities like internet connection, stationary, etc but you share the space with other co-workers.
However, since all resources are shared, the cost of shared hosting plans is relatively low. Due to this shared hosting is perfect for beginners.
Shared web hosting most of the time come with many helpful tools such as website builders, the ability to email clients, free SSL etc.
The drawback with shared hosting is that the hosting infrastructure is shared by many other users. So if any other website in a shared space is busy one and uses up lots of server resources, then you may be getting fewer shared resources. Which means your website speed and performance will go down.
Since most web hosting service providers efficiently rebalance their shared resources, so in case of sudden spikes in traffic, any website using up all the resources is a very rare scenario. But still, it's something you need to keep in mind.
These shared web hosting plans also come with add-on services like:
Free domain name
Free SSL certificate
Integrated website builder
Auto-backups (may not be daily backup)
Shared web hosting services are the cheapest web hosting services or you can say most affordable web hosting services.
VPS (Virtual Private Server) Web Hosting
In VPS web hosting your website is located on a virtual server. It's not a dedicated physical server but a virtual machine probably partitioned using any virtual machine technology. But it's also private which means you have access to resources (RAM, CPU, bandwidth) that you don't share with others.
So in VPS web hosting each website is hosted within its own space (virtual machine) on the server. While VPS hosting provides more customization and storage space, they're still unable to handle very high traffic spikes. Hence the site performance can still be affected by other sites on the server.
VPS hosting is used by people who want dedicated hosting and want specific software and packages installed but don't have the required technical skill. VPS hosting provides the ease and cost benefits of shared hosting with the resource access of dedicated hosting.
It is also called a virtual dedicated server (VDS)
In VPS hosting you get higher caps on storage and bandwidth which means you can accommodate more website traffic.
VPS web hosting is mainly chosen by people who have websites with medium-level traffic that exceeds the limits of shared hosting plans. So VPS is the next step after you have reached limits on shared hosting.
Dedicated Server Hosting or Dedicated Web Hosting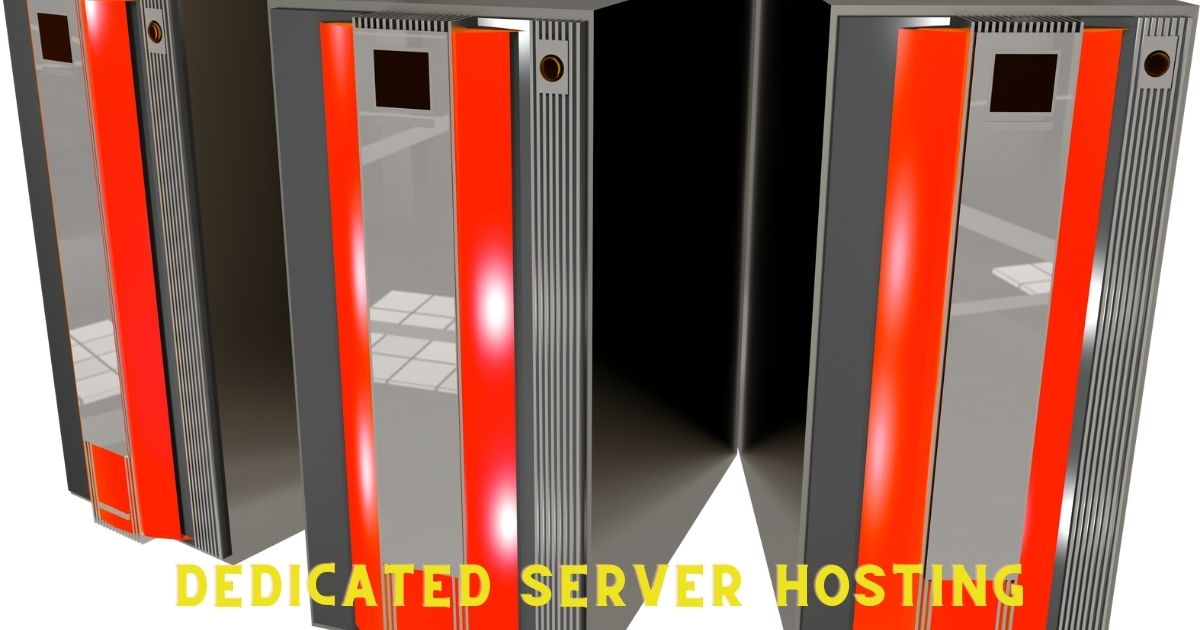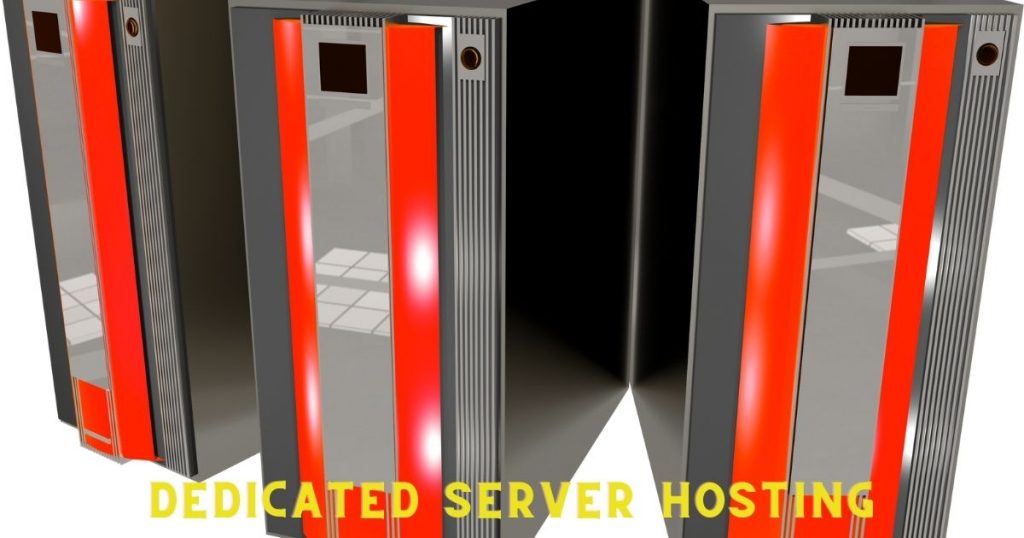 Dedicated web hosting is the type of hosting service where you can have your website on a dedicated physical server provided by a hosting company.
When you go for dedicated hosting, you are renting an entire server. You're not sharing it with anyone. You fully control the server and its resources. You can make any change to your server depending on your requirements.
But it also makes you fully responsible for any errors, downtime, backups, software updates as well as the overall security of the server.
Dedicated web hosting provides the most control over the server on which the website is stored. So you have full admin access, and you can control everything from security to the operating system that you run.
Choose dedicated web hosting, if you are technically very sound. You'll have to set everything up yourself, including installing the operating system.
This is one of the most expensive web hosting services.
It is used by website owners with high levels of website traffic, and those who are in need of complete control of their servers.
Cloud Hosting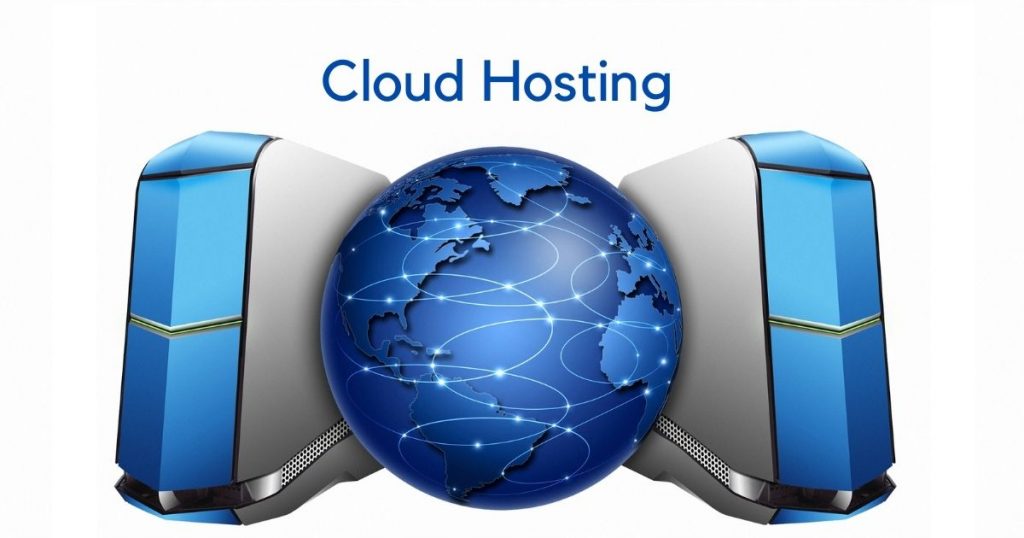 Cloud hosting works across many interconnected servers that provide scalable, reliable, and affordable web infrastructure.
The cloud hosting solution allows website owners or companies to use the computing resource like a utility.
This facilitates users to consume as many resources as they require without having to build and maintain their own computing infrastructure. The resources that are being used are distributed across more than one server, which reduces the chance of any downtime due to any server issue.
So instead of renting space from one shared server in one location, you get access to distributed resources. This on other hand reduces latency issues and increases resource availability.
Cloud hosting is scalable, which means your site can grow over time, using as many resources as it requires and the best part is, the website owner only pays for what they use.
Other benefits of cloud-based hosting apart from scalability include:
Higher uptime
High security
Latest hardware
Value-added cloud services
In standard hosting (also in dedicated server hosting), you pay a monthly fee for a fixed amount of resources whether you use them or not.
So whether you use all the resources or not, you are still paying the same bill amount every month. This makes dedicated server hosting expensive for businesses with varying traffic volumes.
Cloud hosting, instead, enables instant provisioning (or de-provisioning) of resources to accommodate varying traffic volumes. That means when you have a traffic surge on your website, you can add more resources to ensure the best performance. But when traffic goes down, you can downscale and pay a smaller monthly bill.
The best part with cloud hosting is that you can optimize your cloud hosting in real-time
Colocation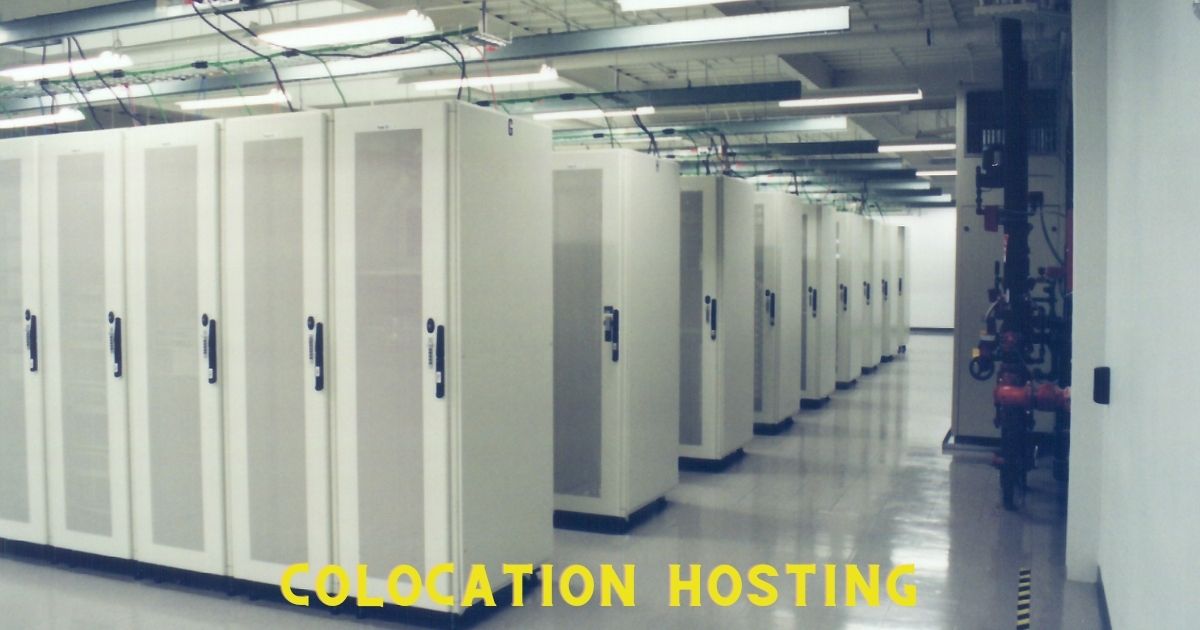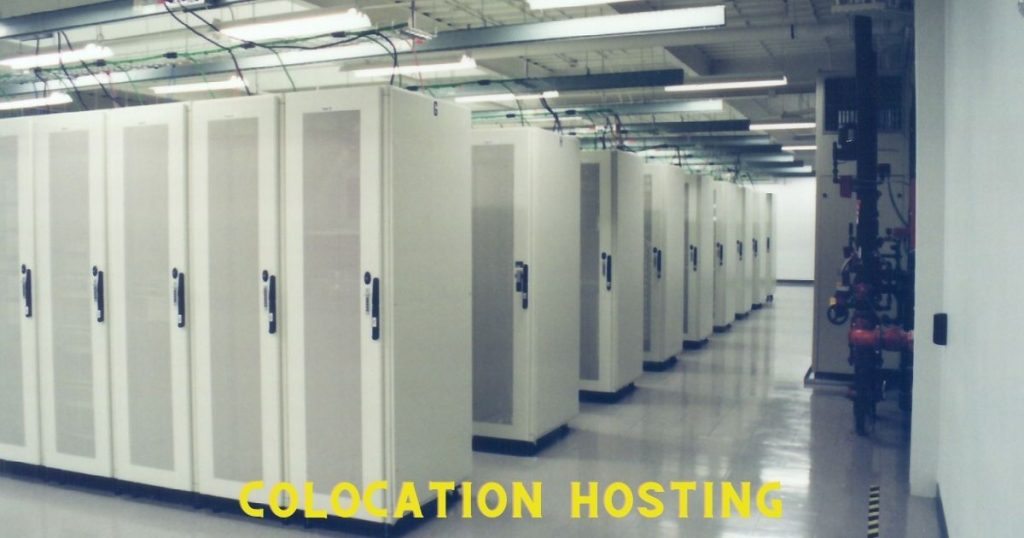 This hosting service is for enterprises or businesses who want to have their own in-house servers for their websites to have full control over everything regarding the Server.
But the cost of having in-house servers and keeping them for services is very steep. Colocation hosting service is the best solution for businesses that want their own in-house servers.
So, instead of keeping servers in-house, you may co-locate your equipment by renting space in a colocation center. The colocation center will provide the power, bandwidth, IP address, and cooling systems that your server requires.
Colocation provides higher levels of bandwidth than a normal office server room at a comparatively much lower cost.
Colocation is a popular alternative to hosting an in-house data center or renting a dedicated server.
Managed Web Hosting
Managed web hosting service is not a type of web hosting service categorized based on the availability of servers and their resources as discussed above.
Actually managed hosting is a kind of service where a hosting company handles the setup, administration, management, and support of a server and/or application. It provides you with a hosting plan, infrastructure support, and maintenance.
Managed hosting provider's responsibility is to ensure the client's websites stay up and running at all times It provides these guarantees by signing a Service Level Agreement mentioning how it will manage the services and compensate the client if something goes down.
Larger businesses or enterprises go for managed hosting services when they plan to:
Have standard setups for all hosted apps
Have bigger data storage
Have data backups
Set up disaster recovery
Have separate storage for sensitive data
Have 24/7 customer support
Smaller websites also can reap the benefit, from managed offerings since they lack in-house IT resources and expertise to manage them.
Some of the popular managed hosting services are :
Managed VPS Hosting
VPS hosting requires proper configuration, parches, updates, and maintenance.
A web hosting company becomes a system administrator for you and takes care of these housekeeping tasks for an extra fee.
It is best for growing online businesses that don't want to hire IT staff.
Managed WordPress Hosting
WordPress is the most popular CMS (content management system). Also, WordPress websites need a certain degree of maintenance.
Managed WordPress hosting service provides:
High WordPress website performance
Regular plugins and theme updates
Security patches and version updates
Website backups
Some hosting providers have separate Managed WordPress hosting plans, where you get shared hosting space including website upkeep and security.
Reseller Hosting
Reseller hosting is a form of web hosting that allows the account holder to use allocated disk space and bandwidth to host a website on behalf of a third party. In this case, the original owner of the hosting account is the "reseller". Useful when the storage space you have purchased is not needed and some of the allocated resources can be shared with another party. You can share disk space, bandwidth, CPU, etc creating a recurring source of income.
Hosting providers offer special reseller hosting plans to assist entrepreneurs interested in this business practice. Buying a reseller hosting plan is also helpful for anyone with multiple domains. You can create your own hosting plans for your websites, or your customers.
Please provide your feedback for the article in the comment section below.
And in case you are interested in affiliate marketing then take a look at my article on affiliate marketing for beginners.